February 2007 - The FoCuSeD™ Facilitator eNewsletter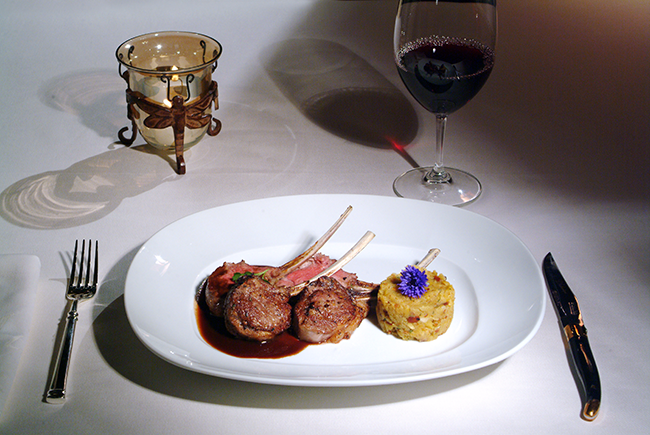 Pursuing Dreams | Gary Rush Facilitation
I'm not talking about those you have when you sleep. I'm talking about the pursuit of happiness. I've been thinking about pursuing dreams because of what I've been through these past few years. Did I fail? Did I give up? I've asked myself these questions many times. For those of you who have called or emailed me to "pick my brain" about pursuing dreams – this is for you.
As many of you know, cooking has been my passion since I was very young. I even had an Easy Bake Oven as a child. Millie and I enjoyed hosting private dinners at our home. I cooked and she hosted. As our sons got older and were getting ready for college, we started planning "how to" realize our dream of me being a fine chef and our owning a fine restaurant.
In 2004, Millie and I moved to Puerto Rico, and began working on our restaurant, "MG Rush" dba Mirácles Restaurant. We designed every aspect of the restaurant from the decor to the furniture, the menu, the kitchen, five-star service, policies, procedures, training, and the cuisine. We used local organic food. We had a world-class wine cellar. Our Vision was to provide the finest dining experience with the highest quality cuisine, service, and ambience in the Caribbean and we succeeded. We hired experienced and inexperienced people and trained them. While most restaurants struggled with staff, our staff worked hard and was fully behind the Vision of our restaurant. We opened and received many accolades. The restaurant guests loved it. We even had guests from the States eat at our restaurant. It was as if we were hosting our private dinners, but for a larger group of people.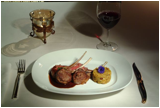 It was a lovely site, but in the wrong location. We couldn't provide valet parking – something virtually mandatory for high-end restaurants in Puerto Rico. We suffered financially. I was working 24/7. Our mascot, Buttercup, was ill with acid-reflux due to separation anxiety. Millie lost a lot of weight. Our sons, who worked with us in the restaurant, were unhappy because of our stress. It wasn't what I had envisioned, so the night that I decided to close the restaurant, I did it because it was destroying my family.
After closing the restaurant I continued following my dream and decided to look for a chef job – why not? After all, I had all these accolades from good sources and working for someone else would free my family from all the stress. I spent 3 months looking for a "chef" job, to no avail – first, I was older and second, I had only one year of actual kitchen experience.
Because "necessity is the mother of invention", I decided to go back to consulting and Facilitator training. I was reluctant at first. It felt as if I was giving up on my dream. But, as time passed, I felt excited because I was going to contribute to the betterment of people. We thought that reinstating our business would be easy – after all, we had been successful for 19 years. We found out, however, that it was like starting from scratch. So, we spent the next eighteen months rebuilding our business and myself. I researched, read books, studied, and attended workshops. I rewrote our facilitation training class materials, added new materials, marketed to old and new clients, and stressed a lot. It did afford me some benefits – I was able to spend time with Millie and Buttercup. We helped our sons move back to Chicago to find themselves and we had time to visit with family and friends.
When we talk about our story, our family and friends inevitably remind us that, "at least you tried, you will never look back and wonder if". They are right and I don't regret it at all. I don't believe in regret – it's a waste of time. But, it has made me think about pursuing dreams. Did I fail? Did I give up?
I always heard encouragement from you. Many of you said that you envied my courage to pursue my dream and that you wish you could as well. Yes, courage had a lot to do with it, but I was always taught that, "If you don't risk, you don't win." I've always had the unflinching support and encouragement of my family, so taking a chance and pursuing my dream wasn't difficult as long as I had my family's support. I did learn some things about pursuing my dream that I would like to share with you.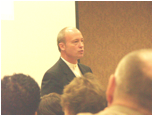 First, you need the support of your family. For me, this is the most important thing.
When you are changing careers, spend time researching all aspects of the new endeavor. What I missed was

not fully realizing the change in lifestyle

that was required. I went from working 2 to 3 weeks a month and being home spending time with my family to working almost 24/7. It took a toll on my family and me.
Define your measures of success by what you accomplish, not by how much money you make. Different careers bring different financial rewards. Some are riskier, financially, than others.
My advice to everyone is to pursue your dreams. When you pursue your dream, the most you can lose is money – it can be replaced. When you don't pursue your dream, you risk losing desire, drive, and passion. If pursuing your dream doesn't work out, there is always an out. Remember, when one door closes, there is another waiting to be opened. You learn from experience. Pursuing dreams keeps us alive and growing.
Today, I'm passionate about what I'm doing. I didn't choose my job because it was part of a plan. I chose it because it provided me with the income to support my family. The first consideration I made was regarding my family so I have come to realize that my dream has always been with me. I achieved my dream when I was born and reaffirmed it when I married Millie. My family life with Millie, our sons, and our mascot has been fulfilling and supportive. Don't get me wrong, Millie and I are as different as night and day and we clash often – that just makes our efforts better. We balance each other. We have a great relationship with our sons and are in contact with them almost daily. Our sons are each others' best friend. I have achieved my dream. My work helps me maintain my dream. I'm thankful that it is enriching and contributes to the betterment of people.
When I came back, I brought lessons I learned from my experiences with our restaurant. I brought new ideas and concepts for my consulting and facilitation training. Our dreams provide synergies and lessons in life that we use as we pursue new goals. It's never a mistake to pursue your dream. It is a mistake not to. Did I fail? Did I give up? No, because I always had my dream with me – my family.
I want to thank my parents and my sons for the love and support they have always given me. I thank my four-legged friend for her unconditional love. Finally, I want to thank Millie. I wouldn't be who I am without her love and support. Today, after a lot of soul searching, I can honestly say that I succeeded wildly – at my dream, "Mi Familia".