| | | | |
| --- | --- | --- | --- |
| Does Big Data equal Big Knowledge? | | | |
November 2015 - The FoCuSeD™ Facilitator eNewsletter

"Does Big Data equal Big Knowledge?" | Gary Rush Facilitation
I listened to Ronald G. Ross, the "father of business rules", at the Indiana Business Analyst Development Day talk about our Knowledge Economy in his presentation, "The Why Factor", proposing that, as analysts, we need to be asking "why?".  We are in a "Data Revolution".  Data, information, and knowledge are critical to business.  The problem is that businesses often leave data to IT, assuming that technology will help us understand data (big or not so big) and provide us with information (the precursor to "knowledge") – e.g., Hadoop solves all our Big Data needs.  IT does provide us with the tools and systems to capture and work with the data, but business involvement is required to define what data is needed and then turn data into information and information into knowledge – answering the "why" question.  Business must be fully engaged – otherwise Big Data becomes Big Noise.  We sometimes forget what Grady Booch said, "A fool with a tool is still a fool" meaning that we need understanding to make tools useful.
I've been facilitating Business Data Modeling for almost 30 years helping business first identify what data is needed and then how to transform their data into information so that they can develop knowledge.  It's critical that business be involved.  Most of the businesses I've encountered have more data than they know what to do with, but information is insufficient or incorrect.  Data comes from multiple sources and it needs to be structured, blended, reconciled, and made usable.  It's difficult for business leaders to make informed decisions when they are bombarded with data that doesn't relate.  It happens because business is not fully engaged in defining their data needs.  Technology has surpassed the ability of the business user to turn data into knowledge and the process is made overly complex through jargon, methods, etc., resulting in business being overwhelmed causing errors, poor decisions, and costing them money.
The Solution
I find that businesses, through a facilitated process, are far more capable of modeling their business data needs than data analysts, data scientists, etc.  First of all, it's their business.  Secondly, the modeling process, when facilitated properly, is fairly quick to learn.  Too often, it is presented in a manner that intimidates business – not intentionally, but certainly, that is the result.  I've done more Business Data Modeling with non-technical people than with technical people and they have always embraced it because it helped them gain a better understanding of what the data truly means and its impact on their business and policies.
The "How to"
Facilitated Business Data Modeling requires a Facilitator and it needs to be done in facilitated workshops/meetings.  The Facilitator must know how to speak using understandable business language.  The Facilitator needs to step the business participants through a clear, concise, and consistent process that, by doing so, teaches the business "how to" model their business data.  Finally, the Facilitator needs to use effective Active Listening to help the business synthesize what they are saying.
The Result
By engaging business in developing their business data model, they can look at big data and develop effective and meaningful taxonomies to extract and structure content enabling analysis that is meaningful to the business.  Business can take big data (or as George Carlin might say, "Stuff") and turn it into meaningful information.  Business can get a handle on the data that is currently captured (the not so Big Data) and produce meaningful information that leads to knowledge.  If we focus on tools, we will structure and analyze data a thousand ways, nine hundred and ninety nine of which are useless.  If we focus on business, we can use the tools to help us structure and analyze big data to be useful.  Engaged business with effective tools leads to meaningful knowledge.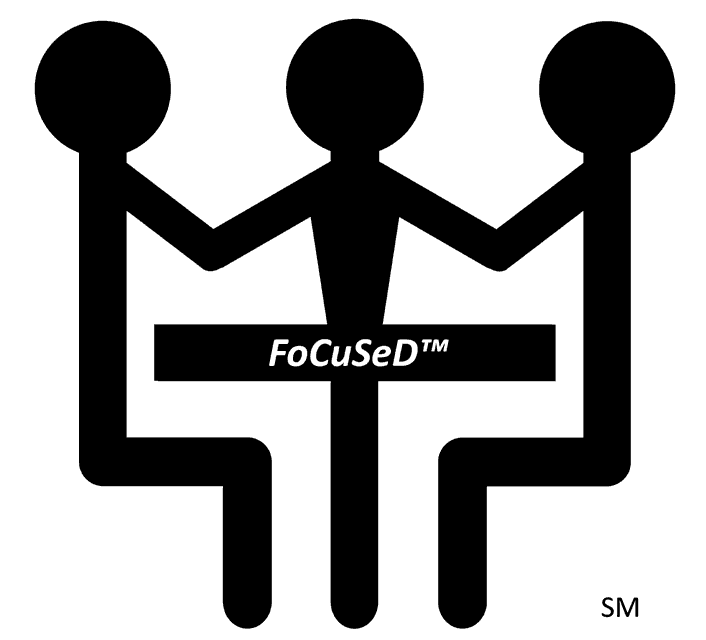 About Gary Rush, IAF CPF
Gary Rush, IAF CPF has been facilitating Business Data Modeling and teaching others "how to" facilitate Business Data Modeling for almost 30 years.  His focus has always been teaching Business Data Modeling from a business perspective.
We offer our FoCuSeD™ Business Data Modeling class on-site anywhere in the world.  Please contact Gary Rush, IAF CPF for availability and pricing.