| | | | |
| --- | --- | --- | --- |
| Gary Rush Facilitation | MBTI® - Myers-Briggs Type Indicator | | | |
Facilitated by: Sean Rush, Certified MBTI® Assessor

This 2-day customizable class is designed to give attendees an understanding about the MBTI® assessments, plus a one-on-one interview with each attendee to understand their results.
Note: The client selects assessments based on their needs. The results of the assessment are confidential to the attendee. Clients cannot request individual results unless he or she has permission from the attendee. For Team-Building on day two (2), instead of one-on-one interviews, it is required to share results for a better understanding of the group as a whole. All the attendees must agree to share their results for Team-Building.
This class is available on-site anywhere in the world. Please contact Gary Rush or Sean Rush for additional information, pricing, and scheduling.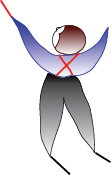 ---
Seminar Abstract
Duration

Two (2) Days

 

---

Purpose

The purpose is to:

Help understand individual types.
Help understand leadership behavior.
Help form productive teams.

 

---

Abstract

This class covers the various MBTI® assessments, customized based on the form selected by the client.  This class:

Covers the basics and history of MBTI®.
Explains each MBTI® facet.
Provides an understanding of the assessment exam(s) taken.

 

---

Objectives

MBTI® is designed so that attendees:

Understand the MBTI®.
Understand their results.
Understand how their results apply to the workplace and life experiences.
Understand how their colleague results apply for leadership development and/or team building.

 

---

Materials

Each attendee receives (depending on the assessment selected by the client):

Access to the online assessment exam(s).
The appropriate book on MBTI®.
The results of the assessment – PDF and/or printed.

 

---