| | | | |
| --- | --- | --- | --- |
| FoCuSeD™ Leader - Lessons for Collaborative Leaders | Class Abstract | 4 days | | | |
Trainer: Gary Rush, IAF CPF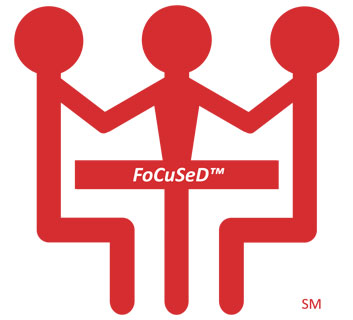 "Facilitating consensus-building in developing strategies is important to gain engagement, support, and commitment, while knowing that emergencies require decisive action, leaving little or no time for consensus-building, is also important."
This 4-day highly interactive class uses lessons from Facilitation Skills to develop Collaborative Leadership - the Leadership Model of the Future. Set in the context of lessons from Facilitators - the ultimate in Collaborative Leadership - you will learn "how to" enable the people you lead by providing the right structured processes and Leader tools, and then empower them by forming them into a team and trusting in their wisdom. You will also learn "how to" harness the power and wisdom of your team. This class explores the theories and ideas that enable you to become a Collaborative Leader while understanding the continuum from a Command and Control Style of Leadership to a Facilitative Style of Leadership and how both styles apply. This class is ideal for all who want to inspire collective action through Collaborative Leadership. Read Why We Need Leaders by Gary Rush, IAF CPF - ("Why We Need Leaders", Realizing Leadership, Issue 1 November 2012).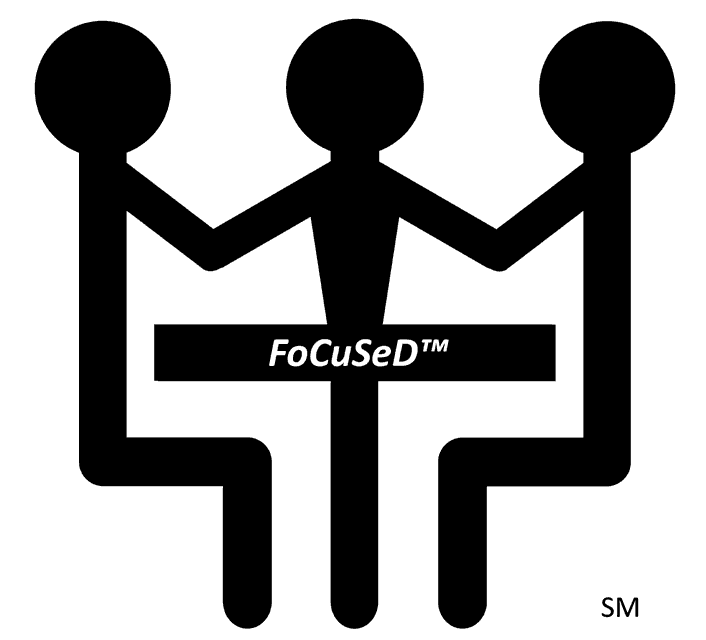 "A genuine Leader is not a seeker of consensus but a molder of consensus." - Dr. Martin Luther King
MGR Consulting, Inc., offers organizations the opportunity to license The FoCuSeD™ Leader class and deliver this class internally. Note: The organization is licensed and students of this class certified to teach The FoCuSeD™ Leader class within the organization to their internal people only. Please contact Gary for additional information, pricing, and scheduling.
---
 

The FoCuSeD™ Leader Guide


 

The FoCuSeD™ Leader Guide by Gary Rush, IAF CPF - This guide uses lessons  from Facilitation Skills to develop Collaborative Leadership – the Leadership Model of the Future.  This guide explores the theories and ideas that enable you to become a Collaborative Leader while understanding the continuum from a Command and Control Style of Leadership to a Facilitative Style of Leadership and how both styles apply.

Some Key Features are:

 

Comprehensive Leader tools.

Our unique

FoCuSeD™

Holistic Parallel Process Development - this critical process enables Relationship Behavior and Task Behavior to drive out task success along with team performance.

 




---

 

Availability & Registering

 

This class is available on-site anywhere in the world.

 

Please contact Gary for on-site class information, pricing and scheduling. Note: If you have a number of people who wish to attend and are looking for more companies in your area, please contact us and we will help pull together a consortium of companies for you.

 




---
Class Abstract
Duration

Four (4) Days

---

Abstract

Set in the context of lessons from Facilitators - the ultimate in Collaborative Leadership - you will learn "how to" enable the people you lead, by providing the right structured processes and Leader tools, and then empower them by forming them into a team and trusting in their wisdom. Topics include:

 

What is Collaborative Leadership and how do you use it to inspire collective action?
Leadership Skills – leading people, paradigms, conflict, empowering, presentation skills, active listening
Leading Groups – strategic thinking, communication, diversity 'n inclusivity, team characteristics, group life cycle
Leadership Behaviors – Leadership Styles, thoughts on leading



---

Objectives:

The FoCuSeD™ Leader - Lessons for Collaborative Leaders is designed so that the students will be able to:

 

Define "Leadership".
Understand "Collaborative Leadership".
Develop collaborative skills to inspire collective action.
Use Facilitative Leadership skills to affect group performance.
Recognize effective Leaders.



---

Materials

Each students receives:

 

PDF version of The

FoCuSeD™

Leader Guide by Gary Rush, IAF CPF
A recording of a meeting led by the student.
Confidential assessment and a class Certificate of Completion.



---